CalendarView version 1.4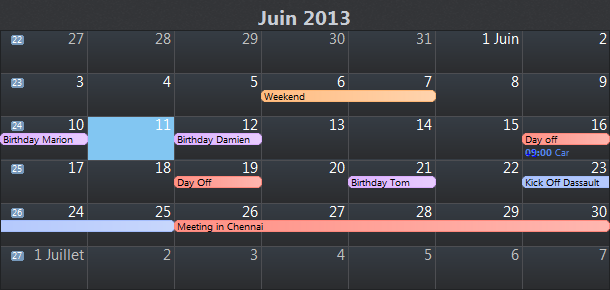 Version 1.4 of the CalendarView is now available.


New:

Search function
FocusOn function to go to the date of the passed Event.
FilterEvents property. If True, the CalendarEventFilter is fired for each event before displaying it.
CalendarEventFilter event. Return True if the event should be displayed.
DayGradient property
When creating a new CalendarEvent, a "Cancel" button appears to cancel the creation of the CalendarEvent.

Fix:

Events not displaying in Week view.
Events appearing twice in Week view.
Improved drawing performance.
Pressing a key used to scroll down. Now only the down arrow scrolls down.
Read more