Coupon code
If you have a coupon code, please enter it below and click the Send button.

Update
Extend your support and update plan for 6 months.
Please enter your email address or one of your serial numbers.
Bundle Packages
Desktop Bundle
Please refer to the Single Controls table for the list of controls included in the Bundle.
The Bundle comes with 6 months of updates and support plan for 9 Custom Controls and Classes that can be used in any Mac OS, Linux and Windows applications.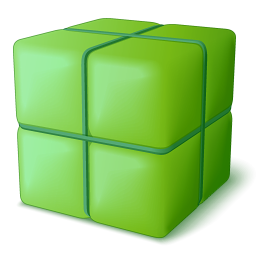 | Control Packages | Price | Purchase |
| --- | --- | --- |
| Bundle Package | 139 € | |
| with 12 month updates | 199 € | |
| with Calendar View | 185 € | |
Web Bundle
A set of Web Controls to use in your Xojo Web Applications.
The Web Bundle includes three high-end controls: CalendarView, ChartView and Xojo Material Design, and six simple but very efficient controls/classes: BBCode Label, Color Picker, Date Picker, Exif Reader, TreeView and WebSwitch.
189 € for the encrypted code.
Have questions before purchasing ? Contact Us
Single Controls
All purchases include 6 months of free updates, documentation and email support.
Source-code purchases get priority bug fixes (1 - 2 weeks).
Included
in Bundle
Encrypted
Source Code
Product
Price
Purchase
Price
Purchase
Featured
Custom UI

---

Web Custom UI
No
149 €

---

149 €


---

399 €

---

Chart View

---

Web ChartView
No

---

Yes
79 €

---

79 €

---

249 €

Includes Desktop and
Web licence

Calendar View

---

Web CalendarView
Option

---

Yes
69 €

---

69 €

---

229 €

Includes Desktop and
Web licence

Desktop
BBCode Label
Yes
25 €
85 €
Color Wheel
Yes
Bundle Only
15 €
Exif Reader
Yes
15 €
49 €
Property Listbox
Yes
49 €
159 €
Ribbon Control
Yes
59 €
199 €
Slideshow
Yes
29 €
89 €
Status Bar
Yes
Bundle Only
15 €
Toolbar
Yes
Free
Free
TreeView
Yes
29 €
99 €
Web
Web BBCode Label
Yes
25 €
85 €
Web ColorPicker
Yes
19 €
59 €
Web DatePicker
Yes
15 €
49 €
Web TreeView
Yes
29 €
99 €
iOS
iOS FlexGrid
-
Source code only
29 €
Xojo iRate
-
Free on Github
Throttle Socket
-
Free on Github
All Controls bought individually cost 671€
Check our Bundle packages to save up to 50% by purchasing a Bundle
Have questions before purchasing ? Contact Us